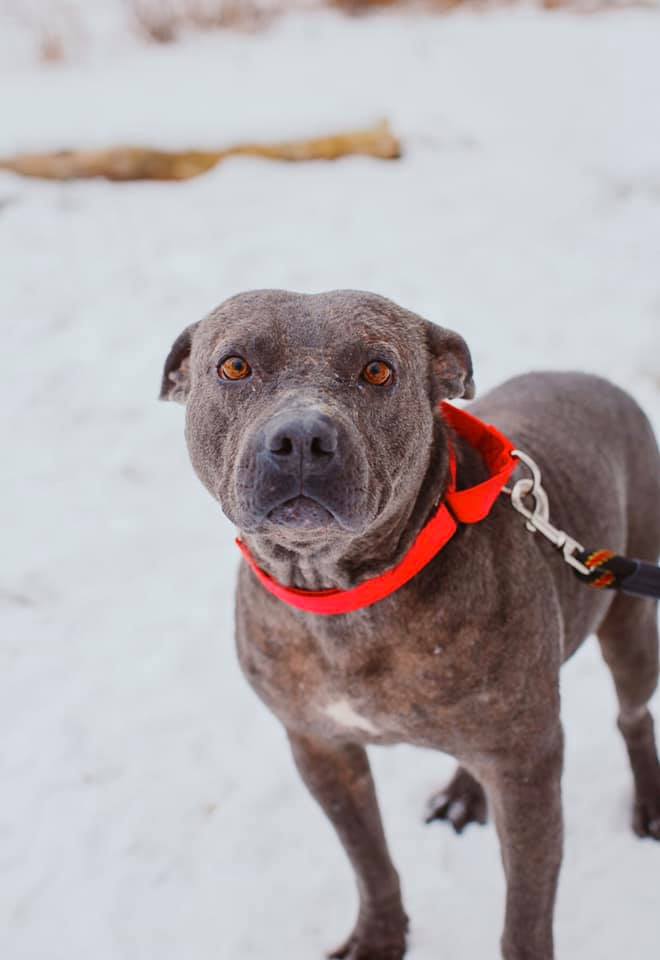 Gum
Meet our special boy Gum. He came to us all the way from Houston, TX , where our founder first meet him on the streets in the Corridor of Death. Here is a little more of his story from our founder: "While street feeding yesterday in Houston we came upon a dog known to locals as "Gum". He tugged on my heart strings as he and his crew approached for a gentle pat and a plate of food. He'd been seen on those streets for about the last 6 months. His coat is almost nonexistent and I couldn't bare the thought of him outside for even a mild Houston winter. As you can see in the photos we bonded immediately. I decided for Christmas AVPC would give him a new life, which started with a long, deep sleep on my comfy hotel bed. I don't know if this was his first experience on a bed, but I can tell you without a doubt he loved it. We're headed back to WI now... he's not going to win Co-Pilot of the Year as he's still catching up on sleep. Looking forward to introducing him to you all as soon as he's a little healthier! If you're able to send a small Christmas donation toward his vetting we'd be grateful. Be home soon! ❤️❤️❤️"
Are you looking for a couch potato to snuggle and watch Netflix with? Then do we have the perfect match for you! Our special boy Gum is all settled into his foster home and is READY to find his forever home! Gum would do best as the only animal in the home, which is fine because what more could you need!? He has had a rough start to life but we know the perfect family is out there to shower him in love for the rest of his years. If you're interested in adding a dog to your family that's sweeter than all the honey in the pot, head over to our website and fill out the adoption application.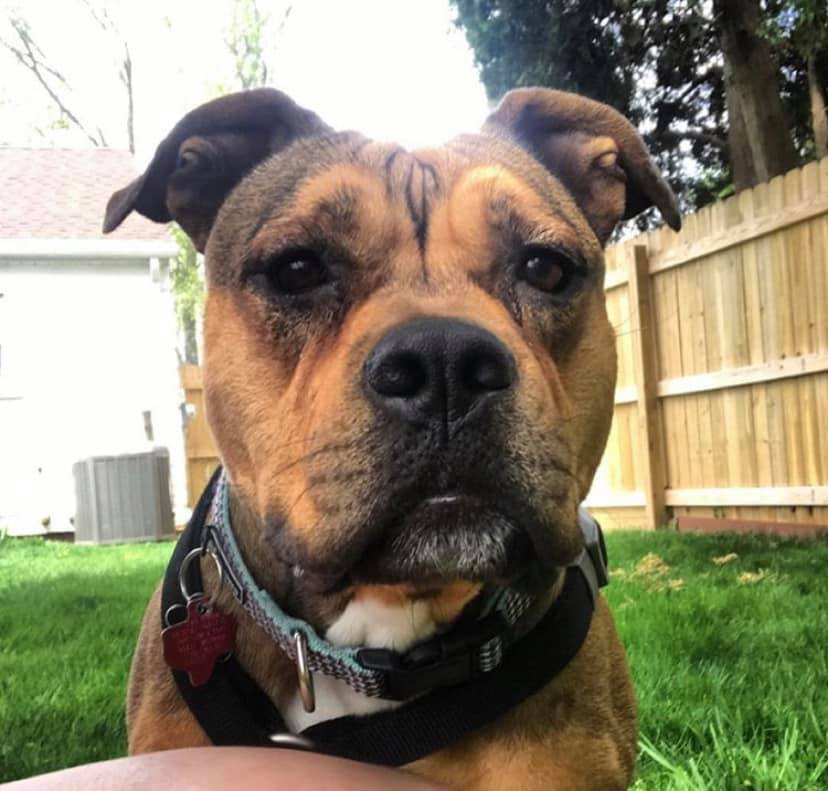 Aurelia (**Adoption Pending**)
It's that time! Our wiggly little girl Aurelia is ready to find her forever home! Aurelia is roughly 2-3 years old and would do best in a home without cats. As you can see she is super snuggly and loves be close to her humans. She's totally fine with having a doggy sibling but also would be fine soaking up all your lovin for herself!